Links and Credits

GE 44-Tonner Phase IIa locomotive b/w illustration © 1998 by Jacques Bélanger and is provided courtesy of The Railroad Paint Shop. Used by Permission.

The PLC's switcher was made by Bachmann. Off the shelf, it is a great running little model. My recommendation, however, is to open it up, strip it down and re-lube it. These extra steps makes an essentially good product even better.


One good source for model railroad items can be found on the Internet at Discount Trains Online. "Online Internet model train hobby store for the model railroader. Discount prices & secure shopping cart to shop for over 15,000 different train items".

This website was developed using AceHTML 4 Freeware from Visicom Media Inc. "AceHTML 4 Freeware is a full featured HTML Editor. It is ideal for Web developers who need a professional level tool without the financial investment."

In addition to manufacturing excellent model railroad products, Atlas offers as a free download their Right Track Freeware 5.0. It's a basic, but very usable track layout program. Whereas, I would not recommend it for a large or complex layout, but it is more than adequate for small and average sized layouts.

If you wish to learn more about some of America's modern short lines visit Shortline Services.

Here is the MSTS site that I share with several of top designers of UK virtual trains for MSTS: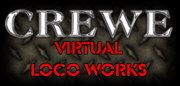 E-Pass:
Click here
to get yours !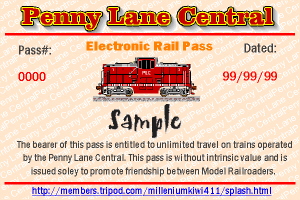 Thank-you for visiting the Penny Lane Central